What Is Physical Therapy Rehabilitation in Houma, LA?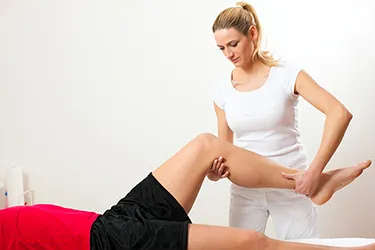 Rehabilitation is often a crucial part of recovery after a serious illness, injury or surgery. Whether you require help in learning how to walk again or need physical therapy after a sports injury, HealthPro Physical Therapy can help you get back on your feet, treat your injury effectively and help you get back to your everyday, normal life.
What is a Rehabilitation Plan Like?
At HealthPro Physical Therapy, every rehabilitation plan is specially customized for the patient. Your therapist takes into account your age, lifestyle, injury and its severity, condition, and overall situation while creating your treatment plan. Depending on your plan, rehabilitation will include specialized exercises to help your body relearn how to work correctly. Rehabilitation often requires "homework." Your therapist will most likely assign you exercises or stretches easily accomplished at home to keep your muscles active between visits. These exercises are a large part of your recovery and should be taken seriously.
Who Uses Rehabilitation?
Reasons for rehabilitation can vary greatly from patient to patient. For example, someone suffering a heart attack may undergo rehabilitation to rebuild and strengthen the cardiovascular system so they can return to their normal activities or job. Those with injuries affecting their motor skills may benefit from undergoing rehabilitation simply to brush their own hair or fasten their pants without help. Someone who has an injury after an automobile accident may require rehabilitation to increase the range of motion and strength of a broken bone or damaged connective tissue.
Common Conditions Requiring Rehabilitation
Some common conditions requiring rehabilitation include:
Arthritis
Chronic Pain
Amputation
Fibromyalgia
Plantar Fasciitis
Traumatic Brain Injury
Spinal Cord Injuries
Sports or Running Injuries
Stress Fractures
Memory Issues
Ligament Injuries
ALS
Rehabilitation can help you regain your independence and recover from your injury or condition effectively. Your therapist at HealthPro Physical Therapy will work with you to create the best treatment plan possible for you and your condition.
To learn more about Physical Therapy Rehabilitation in Houma, LA
Call HealthPro Physical Therapy at (985) 872-5777 today!