Physical Therapy For Neck and Back Pain in Houma, LA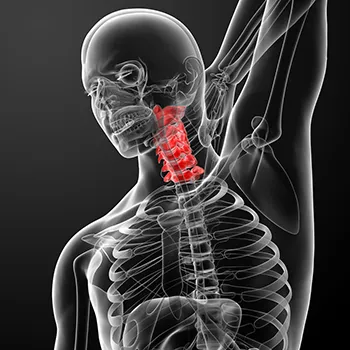 According to the American Chiropractic Association, an impressive 80 percent of people will deal with back pain at some point in their lives. According to the Cleveland Clinic, an estimated 90 percent of people will experience neck pain. Here at HealthPro Physical Therapy, we treat people with neck and back pain every day. If you are one of the millions of Americans suffering from neck or back pain (or both), you are not alone.
What Causes Neck and Back Pain?
Both your neck and your back are complicated systems of bones, muscles, ligaments, and joints. All it takes is for one of these structures to come out of alignment or receive trauma, and the result is an incredible amount of pain.
Neck and back pain can be the result of trauma, such as a collision or fall that may occur during a car accident or sporting event. It can also be caused by diseases, such as meningitis, rheumatoid arthritis or cancer. They can also result from normal wear and tear that happens as a result of the aging process.
Many people suffer from neck and pain due to nothing more than their everyday activities. Even something as small as lifting, turning, slouching or sleeping in the wrong position can easily result in severe pain in the neck or back.
How Can A Physical Therapist Help With Neck and Back Pain?
If you are one of the many Americans suffering from neck or back pain, a visit to a physical therapist at HealthPro Physical Therapy can help. Physical therapists can help in several ways:
Evaluate and diagnose your condition
Create a custom treatment plan that fits your symptoms and lifestyle
Reduce your pain level
Reduce any swelling or inflammation
Restore your muscle and joint flexibility
Increase your range of motion
Stretch and strengthen your muscles
Teach you exercises you can do at home to promote healing
Help you improve your posture
Accelerate your body's own natural healing process
Educate you on how your body works and how to keep it working properly
Help you prevent further injuries in the future
Educate you on how to treat future injuries if they do occur.
While over-the-counter pain relievers may give you temporary relief from nagging neck and back pain, if you want your pain gone for good, you need to see a professional. Call HealthPro Physical Therapy and set up an appointment with one of our knowledgeable and experienced physical therapists today. Your pain-free life is waiting!
To learn more about Neck and Back Pain in Houma, LA
Call HealthPro Physical Therapy at (985) 872-5777 today!